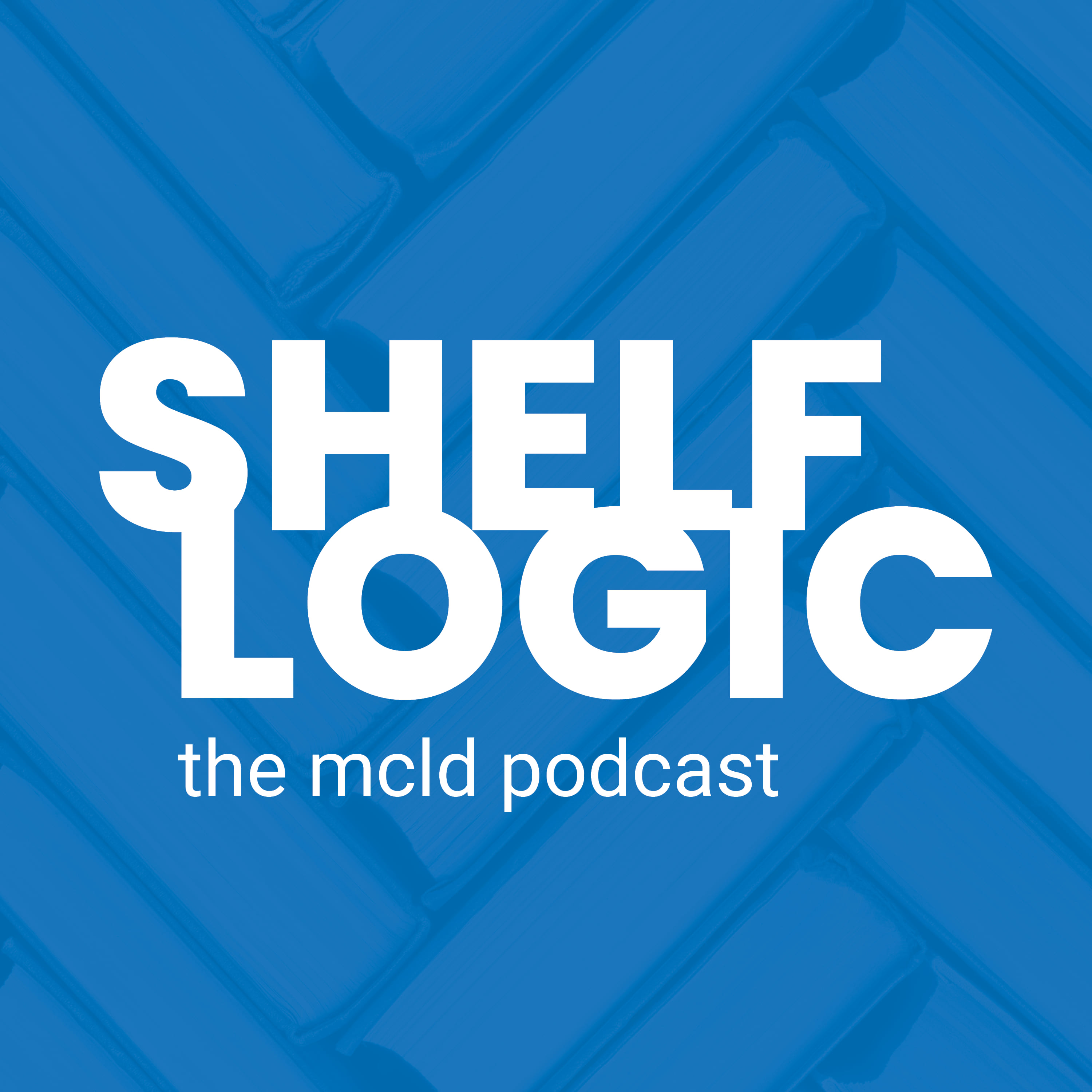 Join Alyssa and Melissa as they dive into the True Crime section and find mysterious books that left them wanting more. Books include The Only Plane in the Sky, She Kills Me, I'll Be Gone In the Dark, Under the Banner of Heaven, and More!
When it comes to organizing your bookshelves, are you team sort by author, sort by title, or sort by color? Join Dannelle and Caroline as they discuss the many ways to organize your bookshelf!
Tune in for the latest episode of ShelfLogic with Brittany and Jen as they talk all about dogs! We will discuss tips, recipes, and resources available at your library.
Join us we celebrate the continued freedom to read some of the books that have been requested to be removed from libraries. Banned Books Week 2022 will be held September 18 – 24. The theme of this year's event is "Books Unite Us. Censorship Divides Us."
Join Southeast Regional Librarians Travis, Jere, and Nicolas to hear about their picks for the best fantasy books and audiobooks on the library's Overdrive download service! The books discussed include: Assassin's Apprentice by Robin Hobb Jonathan Strange & Mr. Norrell by Susanna Clarke Harry Potter and the Sorcerer's Stone by JK Rowling Chosen Ones by Veronica Roth The Magicians by Lev Grossman The Song of Achilles by Madeline Miller The Lies of Locke Lamora by Scott Lynch Confessions of an Ugly Stepsister by Gregory Maguire
Join Laura as she describes some of MCLD's audio and print materials on mindfulness.
Tune in and check out to this week's podcast of ShelfLogic where Brittany and Alyssa talk about and sing their favorite songs.
Do you enjoy other people's life stories? Are you looking for new book recommendations? Watch and learn about a variety of memorable memoirs to add to your reading list. Memorable Memoirs
Join Alyssa and Melissa for the 100th episode of ShelfLogic! They discuss the 100th anniversary of the Newberry awards and 100 (ish) other random topics. Titles include: Bridge to Terabithia by Katherine Paterson, Island of the Blue Dolphins by Scott O'Delll, One and Only Ivan by Katherine Applegate, Number the Stars by Lois Lowery, The Giver by Lois Lowery, Charlotte's Web by E.B. White, Little House on the Prairie by Laura Ingalls Wilder, When You Trap a Tiger by Tae Keller, El Deaf by Cece Bell, and Last Stop on Market Street by Matt de la Peña
Join Alyssa and Melissa as they discuss their favorite (and not so favorite) books, movies, and shows! Titles: She's Come Undone by Wally Lamb, Esperanza Rising by Pam Munoz Ryan, Baby-Sitter's Club by Ann Martin, Birdcage, The Crown, The Southern Vampire Mysteries by Charlaine Harris, Sometimes I Lie by Alice Feeny, Rock Paper Scissors by Alice Feeny, JD Robb novels, Public Secrets by Nora Roberts, self-help, true crime, Adnan's Story by Rabia Chaudry, Under the Banner of Heaven by Jon Krakauer, cookbooks, We Don't Eat Our Classmates by Ryan Higgins, Pajama Time by Sandra Boynton, Between Shades of Gray by Ruta Sepetys, The Selection by Kiera Cass, Twilight by Stephanie Meyer, The Office, The Book with No Pictures by B.J. Novak, Why Not Me? By Mindy Kaling, Is Everyone Hanging Out Without Me? By Mindy Kaling, The Mindy Project, Never Have I Ever, People I Want to Punch in the Throat by Jenn Mann, The Office: the untold story of the greatest sitcom of the 2000's by Andy Greene and more