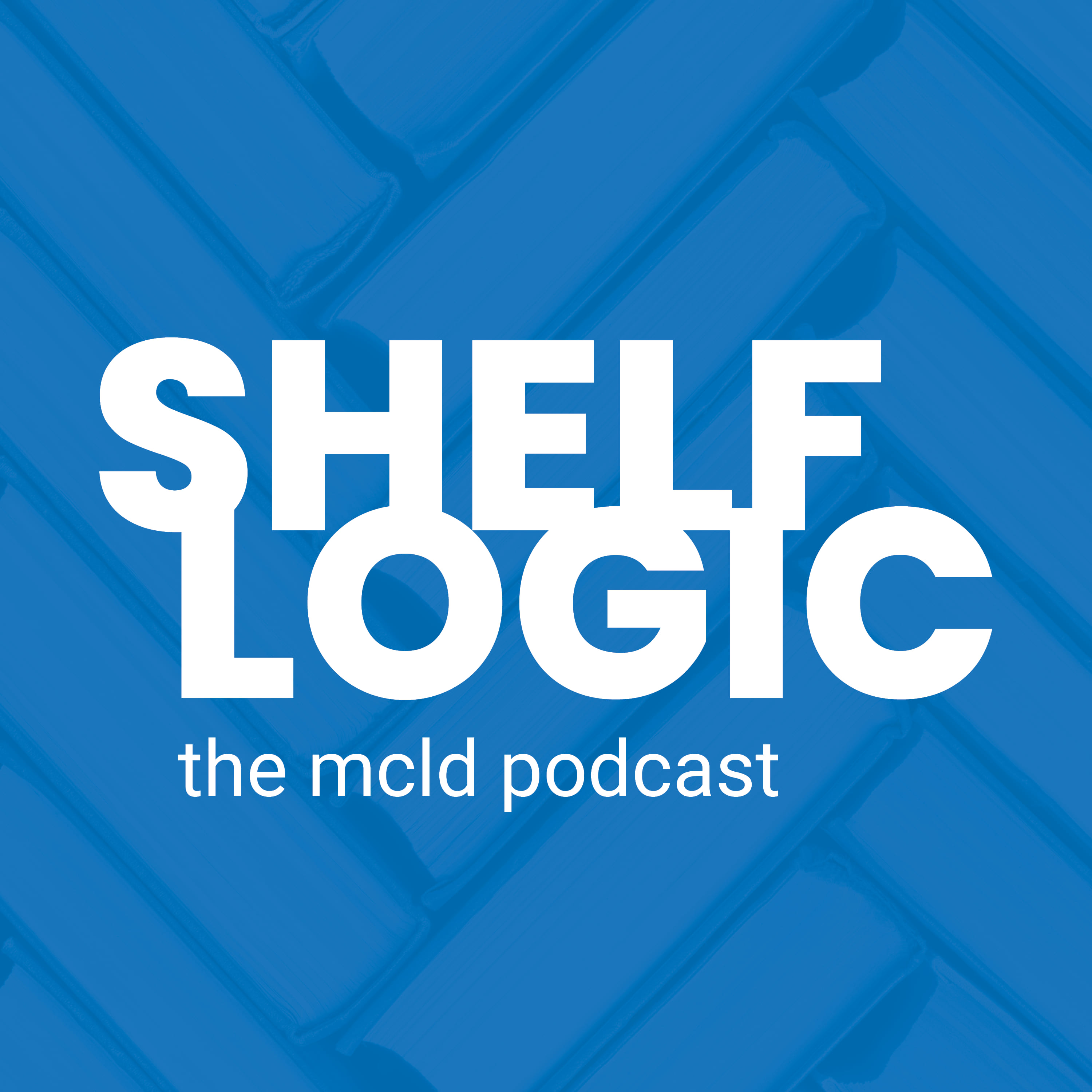 Join Alyssa and Brittany as they discuss tattoos and books about tattoos! Titles we discuss: Thank u, Next by Ariana Grande, David Hasselhoff's music career, Barbra Streisand albums, La La Land, Hamilton: An American Musical, Kinky Boots, Cats, Wicked, Dear Evan Hanson, Mean Girls, Sound of Music, Tell Me a Tattoo Story by Alison McGhee, The Tattooist of Auschwitz by Heather Morris, Dark Archives by Megan Rosenbloom, The Girl with the Dragon Tattoo by Stieg Larsson, When Dimple Met Rishi by Sandhya Menon, They Both Die at the End by Adam Silvera, The Haunted Mansion, Blindspot, The Girl with the Lower Back Tattoo by Amy Schumer, Inside Any Schumer, I Feel Pretty, Trainwreck, Hercules, The King of Staten Island, Sweetener By Ariana Grande, Lemonade by Beyoncé
Join Dannelle, Jen, and Jennifer as they discuss new and popular titles that fall under the "Young Adult" popular genre that you should check out on your next library visit! Titles discussed: "The Grace Year" by Kim Liggett, "This is My America" by Kim Johnson, "A Court of Thorns and Roses" by Sarah J. Maas, "Lakelore" by Anna-Marie McLemore, and Agnes at the End of the World by Kelly McWilliams.
Join Nicolas and Jen as they talk about some great Sci-Fi titles—old and new! We cover "The Three Body Problem" by Liu Cixin, "Ender's Game" by Orson Scott Card, and "Starship Troopers" by Robert A. Heinlein. The Three Body Problem will soon be a television show, so make sure to read the book first!
Eco-Fiction is a type of fiction that focuses on stories that are heavily linked to earth and climate. Join Jen and Jennifer as they discuss a few titles that you should check out for this Earth Month! Titles discussed: "Overstory" by Richard Powers, "New York 2140" by Kim Stanley Robinson, "War Girls" by Tochi Onyebuchi, "Parable of the Sower" by Octavia E. Butler, and "The Bear" by Andrew Krivak.
Movies and Television are such a huge part of our popular culture that it's no wonder that the world of Comics and Graphic Novels have their share of Tie-Ins. Join Caroline and Tim as they discuss a few of these titles. In particular they'll discuss "Blade Runner 2019 vol. 1 & 2", "Dune: House of Atredies vol. 1 &2", "Buffy the Vampire Slayer vol. 1 & 2", and "Star Wars: Doctor Aphra vol. 1 & 2"
Episode 86, published Monday, April 11, 2022.
What fictional universe has the best food? Jeff and Karen cook up dishes from the worlds of Harry Potter, Star Wars and D&D using the library's cookbook collection to decide which universe has the tastiest foods. Tune in to hear what you should be eating for dinner tonight!
Tune in to the ShelfLogic podcast to hear Caroline & Jen discuss #BookTok, hype books, and their feelings on books that go viral!
Worlds collide as Archie battles the Predator and Rainbow Dash races the Autobot Windblade. Join Jeff, Glen, and Tim as discuss the craziest comic book crossovers available on Hoopla on in our physical collection including Batman Vs Ninja Turtles, Archie Vs Predator, Transformers Vs My Little Pony, and Robocop Vs Terminator.
March is National Nutrition Month! Join Alyssa and Scott as they talk about their favorite cookbooks and recipes. This episode is sure to be delicious! "The Full Plate" by Ayesha Curry, "The Cookie Book" by Rebecca Firth, "Bangkok" by Leela Punyaratabandhu, "101 Cocktails to Try Before You Die" by François Monti, "The Unofficial Disney Parks Cookbook" by Ashley Craft, "The Curry Guy: Recreate 100 of the Best Indian Restaurant Recipes at Home" by Dan Toombs
Join Mikel and Jennifer as they trade book recommendations. Mikel presents four math themed books in honor of Pi Day while Jennifer counters with four titles on everyone's favorite tasty treat: Pie.