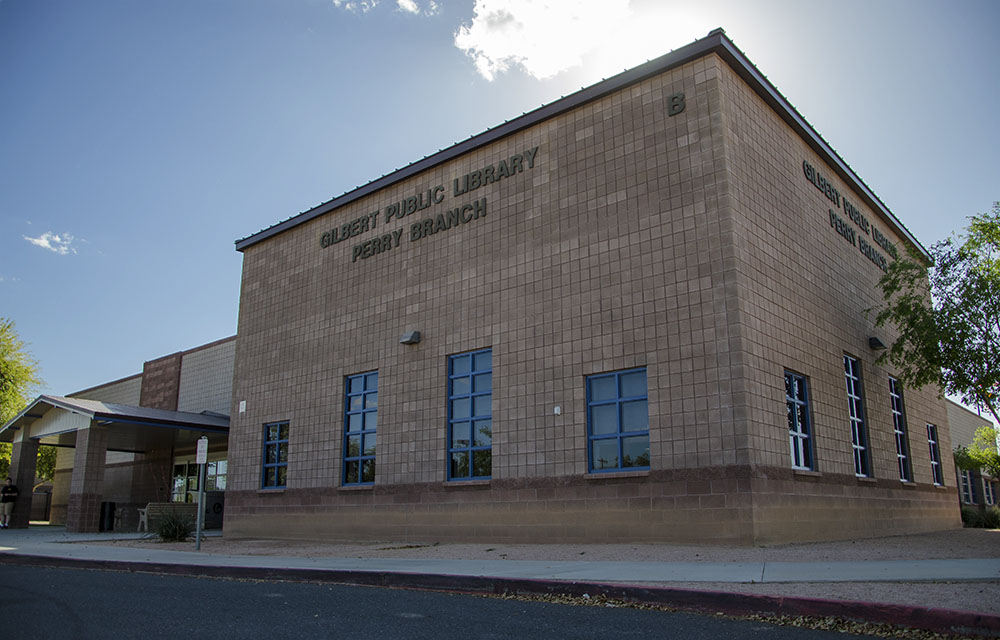 Perry Library
Map
Opens at 10:00 AM
Our address:
1965 E Queen Creek Rd
Gilbert, AZ 85297
+1 602-652-3000
Our current operating hours are:
Library Information
Perry Library in Gilbert opened in June 2007 and is located on the grounds of the Chandler Unified School District's Perry High School. This joint-use facility was built by the Chandler Unified School District and the Town of Gilbert and is operated as a branch of the Maricopa County Library District. It is located on the Southwest corner of 156th Street and Queen Creek Road. The library entrance is on 156th Street. The 28,000-sq. ft. facility has over 30 computers, a full range of materials (30,000 items) and is a one-stop library with the latest in technology.