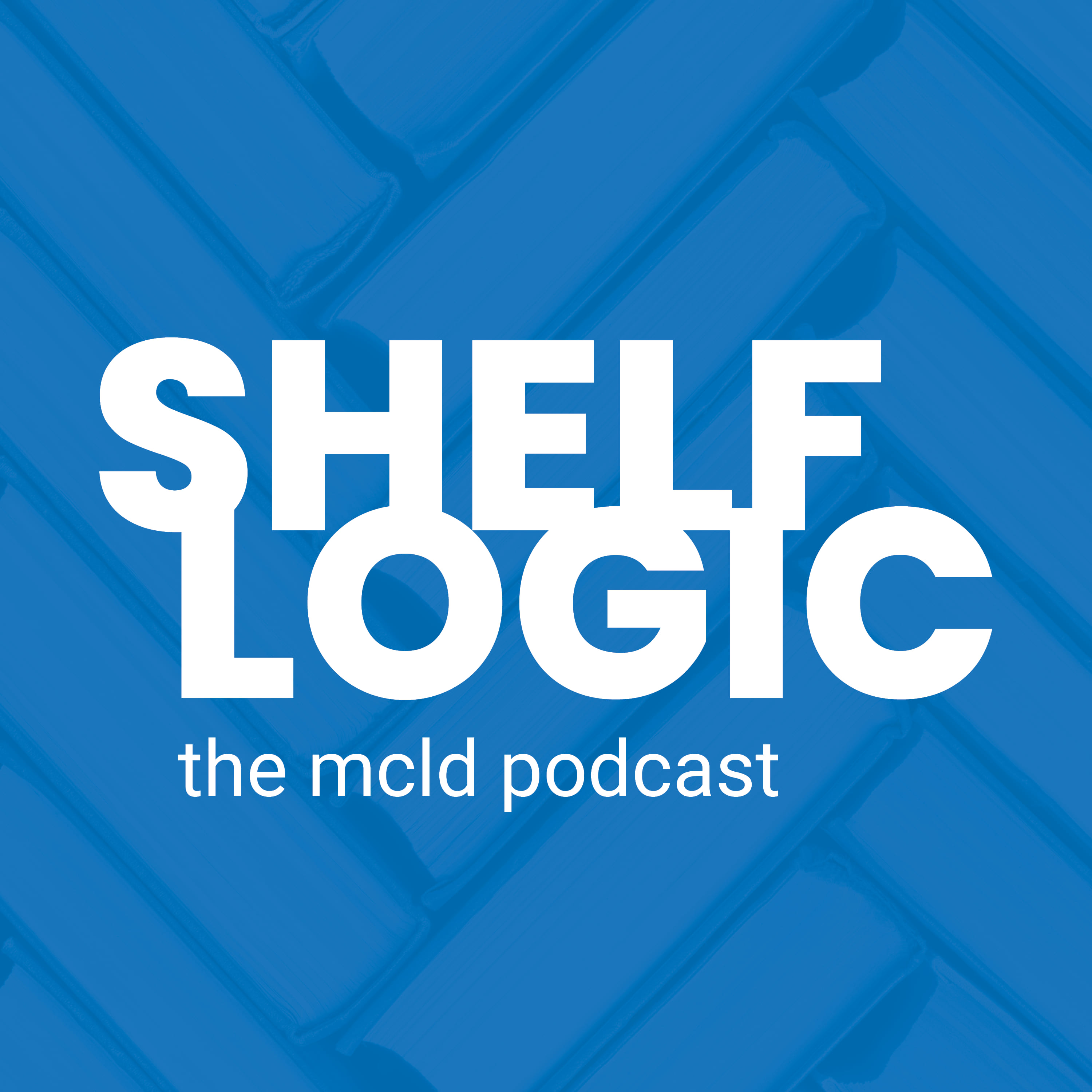 Episodio 74, publicado lunes, 17 de enero de 2022.
Join Librarian Laura with panelists Byron Aspaas, Naomi Bishop, and Vina Begay as they talk about how books and movies misrepresent Native Americans, how to spot cultural misappropriation, and what advice they have for how writers can correctly and respectfully portray Indigenous cultures in books. Original airdate 7/26/21.
Episodio 73, publicado lunes, 10 de enero de 2022.
Shounen manga (Japanese graphic novels) is roughly defined as manga targeted at young men ages 12-18, but the genre is enjoyed far outside that specific demographic and is one of the bestselling genres in Japan. Shounen manga focus on high octane plots in almost any setting – fantasy, sci-fi, martial arts, etc. – with elements of humor and friendship/teamwork heavily present. Tune in this week to listen to us drill down in detail on a few of our favorite series: Haikyuu!!, Black Clover, and One Punch Man. We'll discuss what makes them special in the shounen genre, what we loved and did not love, and how their anime adaptations turned out. And of course we have a whole list of honorable mentions to get through! Original airdate 12/4/2020.
Join Alyssa and Corban from the True Crime section of Ed Robson Library. Titles discussed: "I'll Be Gone In the Dark" by Michelle McNamara, "Killers of the Flower Moon" by David Grann, "Adnan's Story" by Rabia Chaudry, "Ripper" by Patricia Cornwell, "Man on the Train" by Bill James, "The Third Rainbow Girl" by Emma Copley Eisenber, and "Home Sweet Murder" & "Murder Interrupted" by James Patterson. Original airdate 11/9/2020.
Children's Manga, or Kodomo-muke, are Japanese graphic novels targeted at children roughly from the age of learning to read up to and including tweens. Teen manga and up are then further broken down by gender. Children's manga are often distinguished by simpler stories and art, but many of the titles we discuss can be enjoyed by a wider variety of ages. We will focus on Chi's Sweet Home, Yotsuba&!, and Little Witch Academia. We will also give a brief over of three other titles: The Legend of Zelda, Splatoon, and Fluffy Fluffy Cinnamoroll.
Meet the bestselling author of the new fantasy hit: Ink and Sigil! Kevin is also the author of the wildly popular Iron Druid Chronicles, the 7 Kennings series, and co-author of the Tales of Pell!
Pokémon is Japanese media franchise created in 1995. Follow along as Mikel and Lesilee give their answers to the Ultimate Pokémon Survey. Place some Poké-holds and then take this Poké-quiz with us. What answers will you give?
Everybody knows Abraham Lincoln, Thomas Edison, and Betsy Ross, but do you know Ada Lovelace, the first computer programmer? On this episode, we will be discussing artists Yayoi Kusama and Andy Warhol.
ShelfLogic selects one of our great video presentations to bring you a new audio experience! Join librarian Laura as she discusses the need for diversity in speculative fiction and gives book recommendations for diverse characters in love & gender, race & ethnicity, and disability & neurodiversity.
Meet celebrated author Olivia Dade! Known as an "undeniable nerd" and book lover, Olivia has translated her passions into several series that are fun while featuring body positivity and healthy relationship role models. Join librarians Shelley and Ashley as we meet Olivia to learn more about her newest book, as well as talk about fandoms, representation in the romance genre, connecting communities across virtual platforms, and the ancient art of thatchery! Meet the Author: Olivia Dade!
Episodio 65, publicado lunes, 15 de noviembre de 2021.
Science Fiction films have a history almost as long as film itself. Join Tim and Caroline as they explore four films of the genre available on Kanopy! The films are The Lost World, Dark City, The Postman, and Prospect.