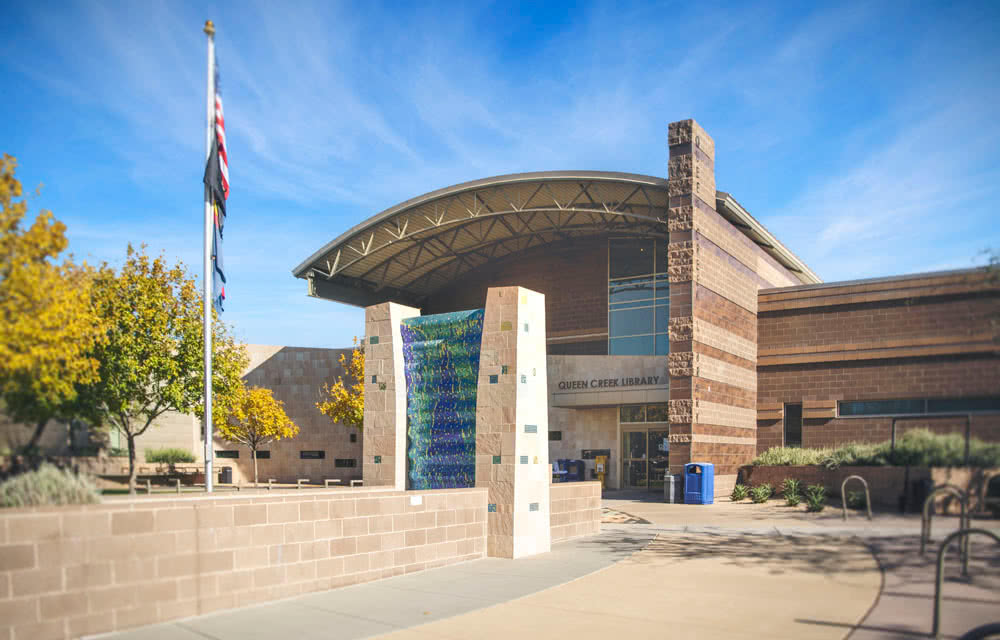 Queen Creek Library
Map
Abre mañana a las 9:00 a. m.
Nuestra dirección:
21802 S Ellsworth Road
Queen Creek, AZ 85142
+1 602-652-3000
Nuestras horas de funcionamiento actuales son:
lun. – jue.
9 a. m. – 8 p. m.
vie. & sáb.
9 a. m. – 5 p. m.
Información de la biblioteca
Queen Creek Library, located at the northwest corner of Ellsworth and Ocotillo Roads, opened in November 2008. The library is designed to provide a gathering place for people of all ages. It includes the Mary Lou Fulton Children's Center, a Teen Oasis, general reading areas, public computers, and study rooms.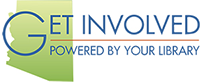 Make a Difference - Volunteer!
In partnership with VolunteerMatch