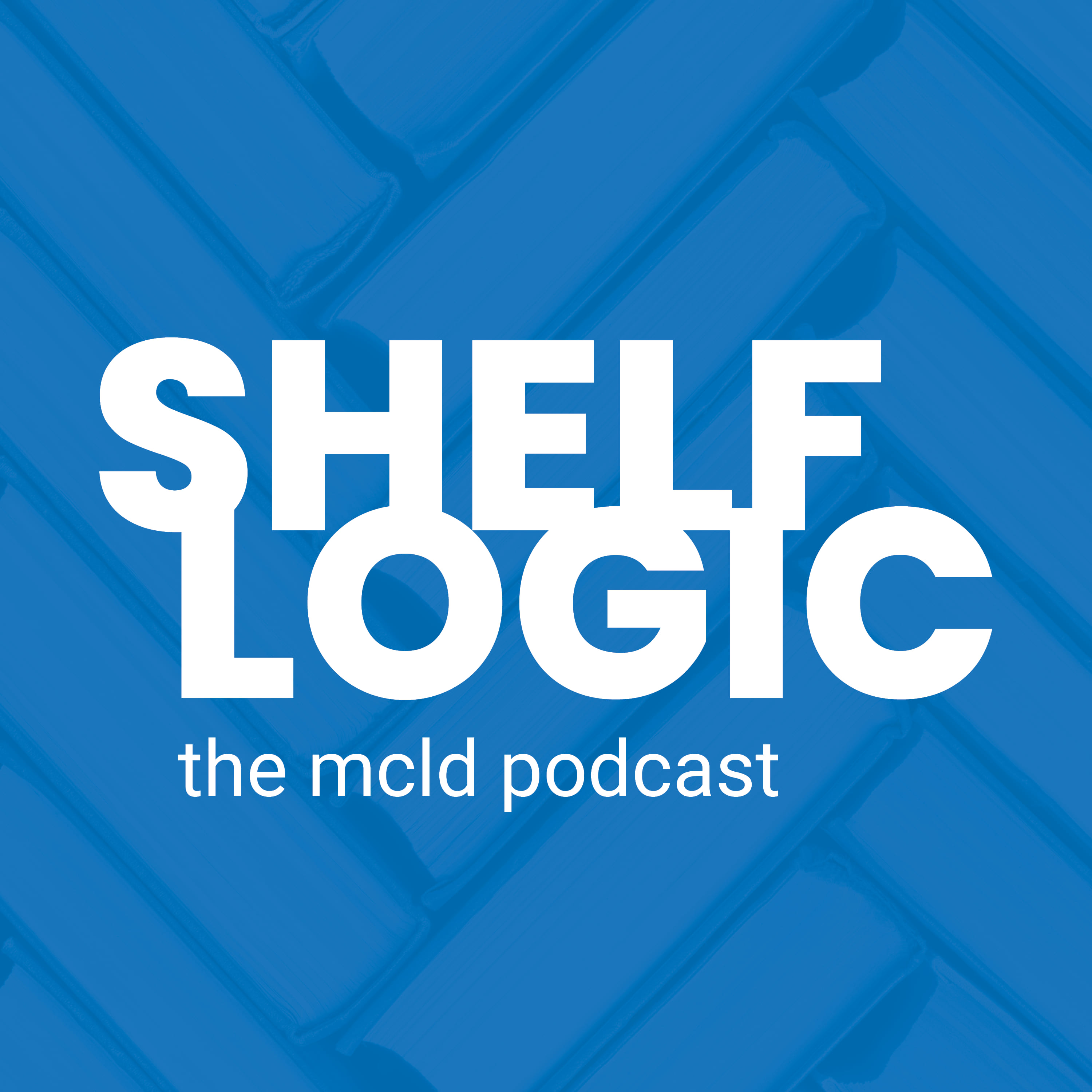 November is Native American Heritage Month! Join Jen and Jillian as they discuss and promote titles that are written by Native writers. Titles discussed: "Moon of the Crusted Snow" by Waubgeshig Rice, "The Only Good Indians" by Stephen Graham Jones, and "Postcolonial Love Poem" by Natalie Diaz.
Caroline and Jen each review one of their recent intriguing reads—but they follow it up with sharing titles from their ever-growing "To-Read' pile. Make sure to place these titles on hold! Books discussed: "The Black God's Drums" by P. Djèlí Clark, "The Office: The Untold Story of the Greatest Sitcom of the 2000s" by Andy Greene, "Stories from Suffragette City," "Horrorstör" by Grady Hendrix, "Mexican Gothic" by Silvia Moreno-Garcia, and "The Reading Cure: How Books Restored My Appetite" by Laura Freeman.
Join Alyssa and Corban from the True Crime section of Ed Robson Library. Titles discussed: "I'll Be Gone In the Dark" by Michelle McNamara, "Killers of the Flower Moon" by David Grann, "Adnan's Story" by Rabia Chaudry, "Ripper" by Patricia Cornwell, "Man on the Train" by Bill James, "The Third Rainbow Girl" by Emma Copley Eisenber, and "Home Sweet Murder" & "Murder Interrupted" by James Patterson.
Jennifer and Jen from Southeast Regional Library discuss many titles, both fiction and non-fiction, that will make you feel less alone during times of anxiety. Whether its poetry, funny stories, or self-help books that can empower you to feel better—you'll learn about some great titles to pick up during your next library visit. Books discussed: "Love Poems for Anxious People" by John Kenney, "My Friend Fear: Finding Magic in the Unknown" by Meera Lee Patel, "Separation Anxiety" by Laura Zigman, "Ikigai: The Japanese Secret to a Long and Healthy Life" by Hector Garcia, "How Not to Be a Hot Mess: A Survival Guide for Modern Life" by Craig Hase, "Alphabreaths: The ABC's of Mindful Breathing" by Christopher Willard, "Meditate with Me: A Step-by-Step Mindfulness Journey" by Mariam Gates.
Jen and Nicolas look at how the science fiction genre can give us a different perspective on our own realty. They will be discussing the following books: Providence by Max Barry, Martian by Andy Weir, Interstellar movie, Waking Gods (The Themis Files) by Sylvain Neuvel, Zone Science Fiction, Roadside Picnic by Arkady and Boris Strugatsky, The Book of Strange New Things Michel Faber, Tales From the Loop by Simon Stålenhag, The Electric State by Simon Stålenhag.
Join Lindsey and Mikel as they discuss some of the finest westerns ever written. From the heavy literary themes of Blood Meridian to the kinship in Lonesome Dove westerns can appeal to all readers. They will be discussing the following books: Blood Meridian by Cormac McCarthy, True Grit by Charles Portis, Lonesome Dove Larry McMurtry
Corbon and Alyssa discuss the following books: Such a Good Age by Kiley Reid, JD Robb series, Lying in Wait by Liz Nugent, Finding Freedom by Omid Scobie and Carolyn Durand, Midnight Man by Meg Gardiner, We Don't Eat Our Classmates by Ryan T Higgins, The Ruins by Scott Smith, Rising Strong by Brené Brown, Quackery by Lydia Kang, Only Plane in the Sky by Garrett Graff
Jen and Jennifer discuss four diverse books that tell the stories of women finding their strength in community, family, tradition and more. They discuss: "Upright Women Wanted" by Sarah Gailey, "Erotic Stories for Punjabi Widows" by Balli Kaur Jaswal, "Eat Up: Food, Appetite and Eating What You Want" by Ruby Tandoh and "Untamed" by Glennon Doyle
In this episode, Nicolas and Travis discuss some of their favorite horror books to get you ready for Halloween. From short stories to series here are some of the books that they discuss are: Frankenstein by Mary Shelley, Scary Stories to Tell in the Dark Alvin Schwartz, IT by Stephen King, Parasite by Mira Grant, The Lottery by Shirley Jackson, I Am Legend by Richard Matheson, Midnight in Chernobyl by Adam Higginbotham, Haunting of Hill House by Shirley Jackson, Invisible Man by HG Wells and Edgar Allen Poe.
Corban and Alyssa discuss some of their favorite comics that have moved to the screen. From the good, the bad and the ugly comics are all over the screen. We are going to give you some of our insights from popular shows and movies from Marvel, CW, DC and more.