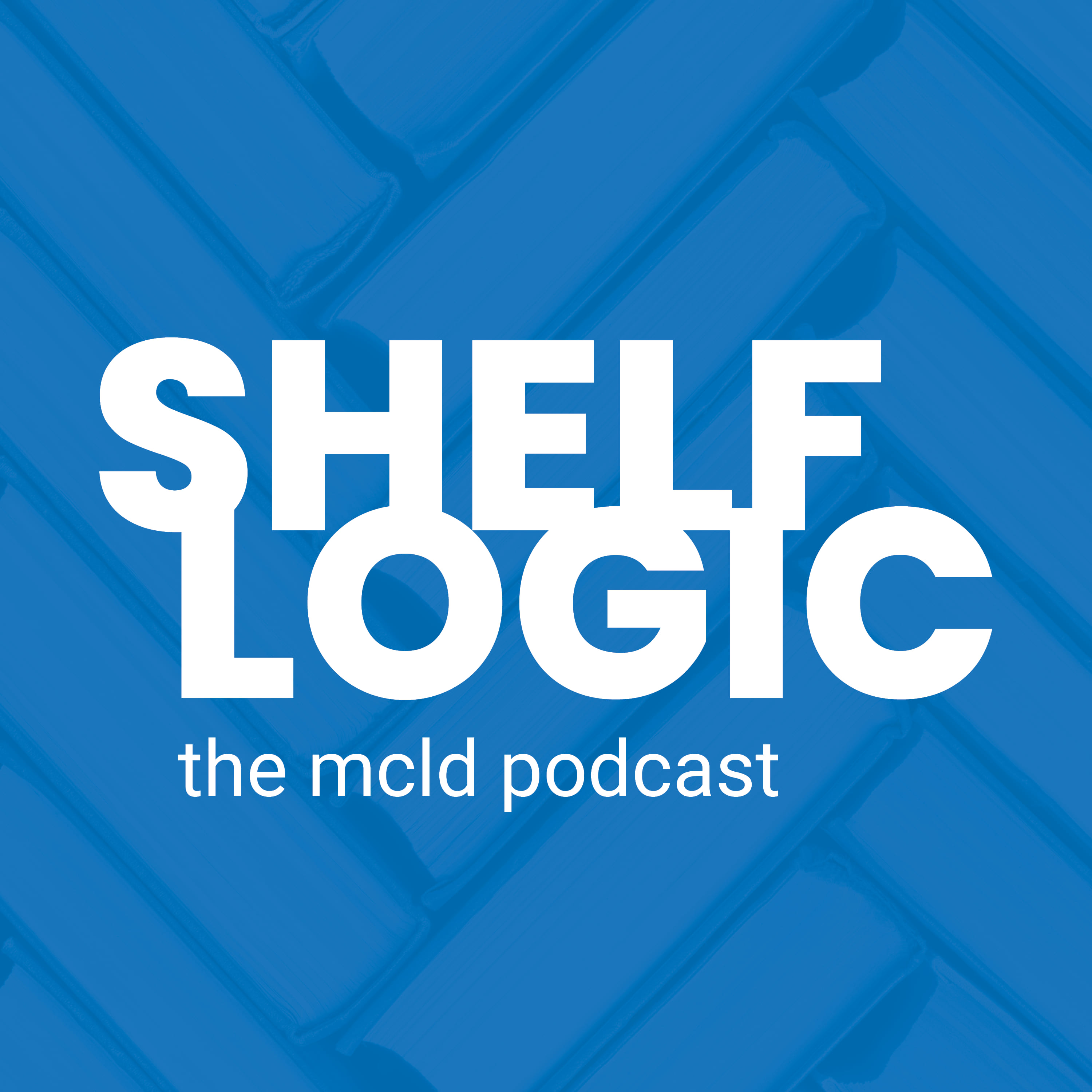 Explore four books written by authors who promote the view that superstition, religion and irrationalism should be countered, criticized, and exposed by rational argument wherever their influence arises. Books discussed include: "The End of Faith: Religion, Terror, and the Future of Reason" by Sam Harris (2004); "Infidel: My Life" by Ayaan Hirsi Ali (2006); "The God Delusion" by Richard Dawkins (2006); "God Is not Great: How Religion Poisons Everything" by Christopher Hitchens (2007).
If you enjoy sci-fi listen in as Tim and Caroline discuss episodes from lesser known sci-fi television shows available from the library collection. The shows discussed are "The Adventures of Brisco County Jr.", "Timeless", and "Babylon 5".
Juvenile Fiction isn't just for kids! Join Caroline and Travis as they discuss some of their favorite juvenile fiction, perfect for kids and adults. Books discussed are: "Appleblossum the Possum" by Holly Goldberg Sloan; "The Hobbit" by J.R.R. Tolkein; "Other Words For Home" by Jasmine Warga; "Ikenga" by Nnedi Okorafor; "Applesauce Weather" by Helen Frost; "The Miraculous Journey of Edward Tulane" by Kate DiCamillo; "The Last Fifth Grade of Emerson Elementary" by Laura Shovan; "Winnie-the-Pooh" by A. A. Milne; "Dear America: The Diary of Margaret Ann Brady- Voyage on the Great Titanic" by Ellen Emerson White; "The Westing Game" by Ellen Raskin; "Doll Bones" by Holly Black; "Scary Stories for Young Foxes" by Christian McKay Heidicker; "Duke" by Kirby Larson; and "Book Uncle and Me" by Uma Krishnaswami.
Join Nicolas and Travis as they discuss the science fiction books "Ready Player One" and the new "Ready Player Two" by Ernest Cline. We will also discuss the popular film "Ready Player One" directed by Steven Spielberg. Make sure to place your library request for these titles today!
Shounen manga (Japanese graphic novels) is roughly defined as manga targeted at young men ages 12-18, but the genre is enjoyed far outside that specific demographic and is one of the bestselling genres in Japan. Shounen manga focus on high octane plots in almost any setting – fantasy, sci-fi, martial arts, etc. – with elements of humor and friendship/teamwork heavily present. Tune in this week to listen to us drill down in detail on a few of our favorite series: Haikyuu!!, Black Clover, and One Punch Man. We'll discuss what makes them special in the shounen genre, what we loved and did not love, and how their anime adaptations turned out. And of course we have a whole list of honorable mentions to get through!
Join Travis and Nicolas as they venture through some of their favorite action movies that you'll find while channel-surfing. Make sure to add them to your library list! Movies discussed: "Jurassic World: Fallen Kingdom" (2018), "Twister" (1996), "Geostorm" (2017), "Olympus Has Fallen" (2013), "London Has fallen" (2016), "Angel Has Fallen" (2019), "Cold Pursuit" (2019), "The Commuter" (2018), "The Big Lebowski" (1998).
Join Tim and Caroline as they discuss British Mystery Television on Hoopla. From Cozy Mysteries, to something more comedic, to police procedurals, there's a multitude of mysteries available on Hoopla. The shows discussed are Father Brown, Inspector Lynley, and Death In Paradise.
November is Native American Heritage Month! Join Jen and Jillian as they discuss and promote titles that are written by Native writers. Titles discussed: "Moon of the Crusted Snow" by Waubgeshig Rice, "The Only Good Indians" by Stephen Graham Jones, and "Postcolonial Love Poem" by Natalie Diaz.
Caroline and Jen each review one of their recent intriguing reads—but they follow it up with sharing titles from their ever-growing "To-Read' pile. Make sure to place these titles on hold! Books discussed: "The Black God's Drums" by P. Djèlí Clark, "The Office: The Untold Story of the Greatest Sitcom of the 2000s" by Andy Greene, "Stories from Suffragette City," "Horrorstör" by Grady Hendrix, "Mexican Gothic" by Silvia Moreno-Garcia, and "The Reading Cure: How Books Restored My Appetite" by Laura Freeman.
Join Alyssa and Corban from the True Crime section of Ed Robson Library. Titles discussed: "I'll Be Gone In the Dark" by Michelle McNamara, "Killers of the Flower Moon" by David Grann, "Adnan's Story" by Rabia Chaudry, "Ripper" by Patricia Cornwell, "Man on the Train" by Bill James, "The Third Rainbow Girl" by Emma Copley Eisenber, and "Home Sweet Murder" & "Murder Interrupted" by James Patterson.