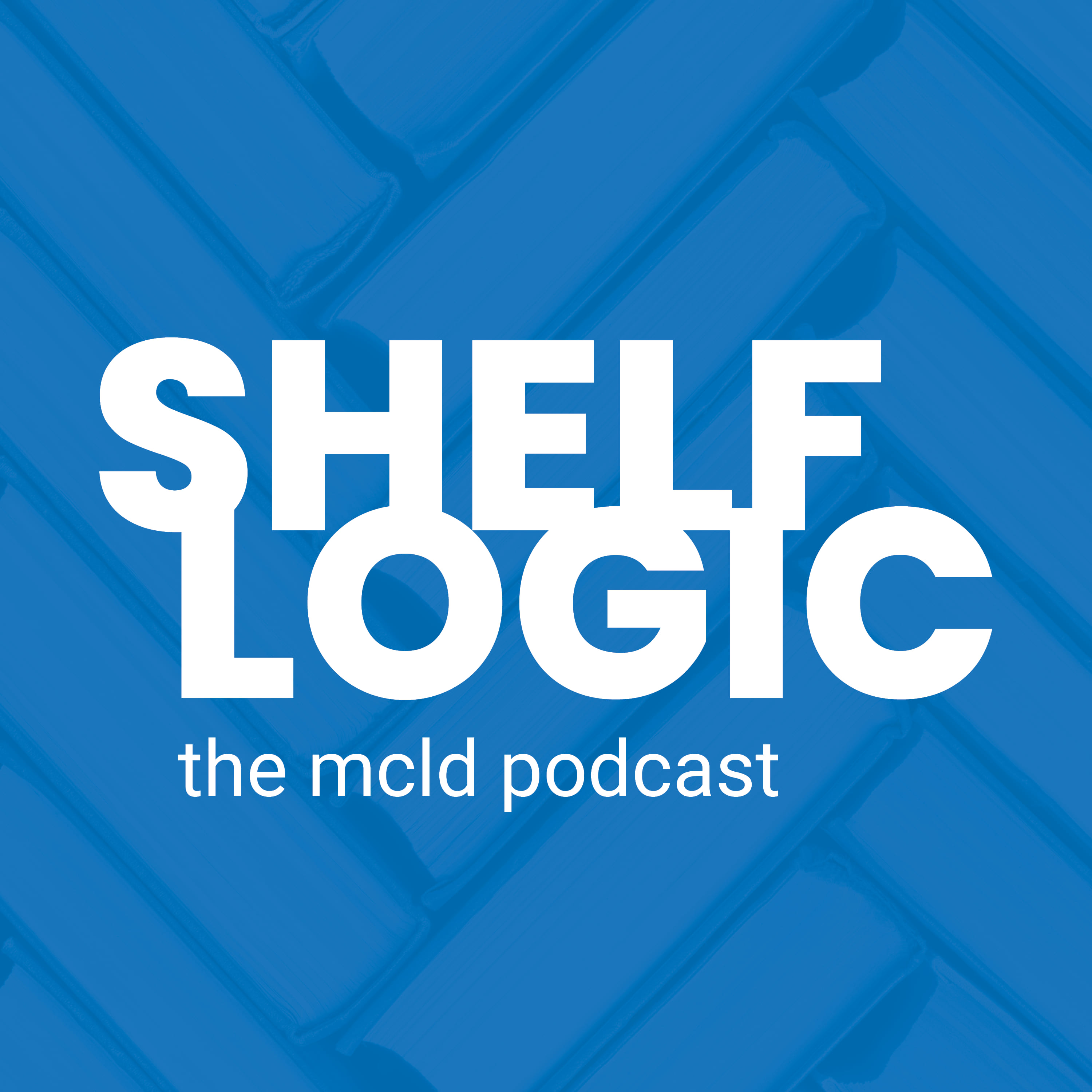 Join Lindsey and Kimberly in a discussion of our favorite series from Masterpiece Theater. Featuring Victoria and Poldark, and highlighting a few others from their large collection. Get a preview of the story and hear about our favorite characters and aspects of the show.
Shoujo is a genre written with a target audience of young women from, roughly, the ages of 7-18. It's similar to Shonen manga, which is targeted at young men 7-18, but tends to highlight a bit more romance. Shoujo can focus on sci-fi, fantasy, sports, comedy, or anything from a wider genre list. For this podcast we will focus on Yona of the Dawn, Rose of Versailles, and Sailor Moon.
Join Lesilee and Mikel as they discuss three recent short story collections by three authors under the age of 40. The collections discussed are "What It Means When a Man Falls from the Sky" by Lesley Nneka Arimah, "What Is Not Yours Is Not Yours" by Helen Oyeyemi and "Orange World and Other Stories" by Karen Russell.
Happy Mother's Day! Join Jennifer and Jillian as they discuss some titles that feature awesome mothers or mother figures. Titles discussed: Mom Code by Carole Stivers, Where Did You Go, Bernadette by Maria Semple, The Tea Girl of Hummingbird Lane by Lisa See, Dear Ijeawele, or A Feminist Manifesto in Fifteen Suggestions by Chimamanda Ngozi Adichie, That Kind of Mother by Rumaan Alam, Are You My Mother?: A Comic Drama by Alison Bechdel, The Bright Side of Disaster by Katherine Center, Confessions of a Domestic Failure by Bunmi Laditan, & The Overdue Life of Amy Byler by Kelly Harms.
Episode 37, published Monday, May 3, 2021.
Tim helps Caroline get caught up on some classic Marvel Superheroes. They discuss Amazing Spider-Man By Nick Spencer Vol. 1: Back To Basics, Amazing Spider-Man By Nick Spencer Vol. 2: Friends And Foes, Amazing Spider-Man By Nick Spencer Vol. 3: Lifetime Achievement, Captain America Vol. 1: Winter In America, and Captain America Vol. 2: Captain Of Nothing and, Ms. Marvel By Saladin Ahmed Vol. 1: Destined, and Ms. Marvel By Saladin Ahmed Vol. 2: Stormranger all of which are available on Hoopla!
Eco-Fiction is a type of fiction that focuses on stories that are heavily linked to earth and climate. Join Jen and Jennifer as they discuss a few titles that you should check out for this Earth Month! Titles discussed: "Overstory" by Richard Powers, "New York 2140" by Kim Stanley Robinson, "War Girls" by Tochi Onyebuchi, "Parable of the Sower" by Octavia E. Butler, and "The Bear" by Andrew Krivak.
Do you ever see Classic booklists? What makes a book a classic? Different individuals and organizations have different ideas about classic books, but at Southeast Regional Library in Gilbert we have our very own great classic shelf! Listen to the podcast to get ideas about what you think a classic book or author is and make sure to put the titles we discuss on hold! Titles discussed: "Go Tell it on the Mountain" by James Baldwin, "The Bluest Eye" by Toni Morrison, "Things Fall Apart" by Chinua Achebe, and "A Single Man" by Christopher Isherwood.
Join Caroline and Travis as they sort through all the amazing content on Hoopla to find some of the best graphic novels for kids, teens and adults. Graphic novels discussed: El Deafo by Cece Bell; Over the Garden Wall series; Invincible by Robert Kirkman; New Kid by Jerry Craft; Saga by Brian K. Vaughan; Paper Girls by Brian K. Vaughan; Y: The Last Man by Brian K. Vaughan; Sheets by Brenna Thummler; Delicates by Brenna Thummler; March series by John Lewis; Harleen by Stjepan Šejić; Invisible Emmie by Terri Libenson; Teen Titans: Raven by Kami Garcia; Teen Titans: Beast Boy by Kami Garcia; A Quick & Easy Guide to They/Them Pronouns by Archie Bongiovanni; A Quick & Easy Guide to Queer & Trans Identities by Mady G.; Everyone's a Aliebn When Ur a Aliebn Too by Jomny Sun; Sandman series by Neil Gaiman; Kent State: Four Dead in Ohio by Derf Backderf; My Friend Dahmer by Derf Backderf; Preacher series by Garth Ennis.
Join Caroline, Nicolas and Travis as they pick their favorite movie from each phase of the massively popular Marvel Cinematic Universe, an interconnected series of movies and television shows based on the Marvel comics. Movies discussed are: Iron Man, The Incredible Hulk, Iron Man 2, Thor, Captain America: The First Avenger; The Avengers; Iron Man 3; Thor: The Dark World; Captain America: The Winter Soldier; Guardians of the Galaxy; Avengers: Age of Ultron; Ant-Man; Captain America: Civil War; Doctor Strange; Guardians of the Galaxy Vol. 2; Spider-Man: Homecoming; Thor: Ragnarok; Black Panther; Avengers: Infinity War; Ant-Man and the Wasp; Captain Marvel; Avengers: Endgame; and Spider-Man: Far From Home. All these movies are available for checkout at your MCLD library!
Join Nicolas and Jen as they talk about some great Sci-Fi titles—old and new! We cover "The Three Body Problem" by Liu Cixin, "Ender's Game" by Orson Scott Card, and "Starship Troopers" by Robert A. Heinlein. The Three Body Problem will soon be a television show, so make sure to read the book first!