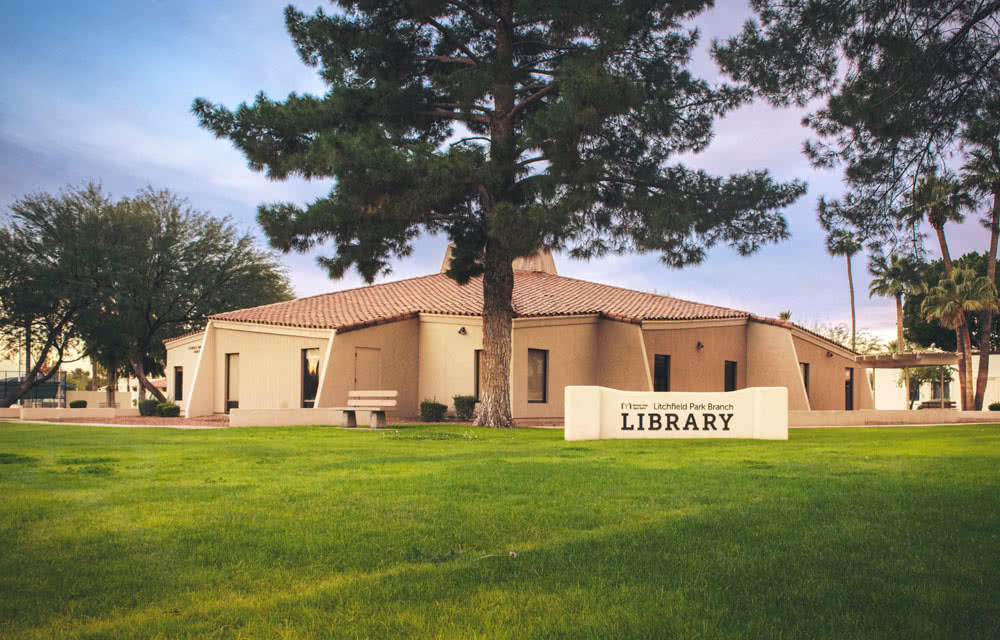 Litchfield Park Library
Map
Abre mañana a las 10:00 a. m.
Nuestra dirección:
101 W Wigwam Blvd
Litchfield Park, AZ 85340
+1 602-652-3000
Nuestras horas de funcionamiento actuales son:
lun. – mié.
10 a. m. – 8 p. m.
jue. – sáb.
10 a. m. – 5 p. m.
Información de la biblioteca
The Litchfield Park Library serves the west valley areas of Litchfield Park, Avondale, Goodyear, and Buckeye. The library offers 10 public computers, an Early Literacy Station computer, a large media collection, a wide variety of bestselling fiction and nonfiction materials, 7-Day Express, and programs for all ages.