MARICOPA COUNTY LIBRARY DISTRICT ANNOUNCES NEW DIRECTOR
Current Deputy Director Jeremy Reeder named Tenth Director of the Library District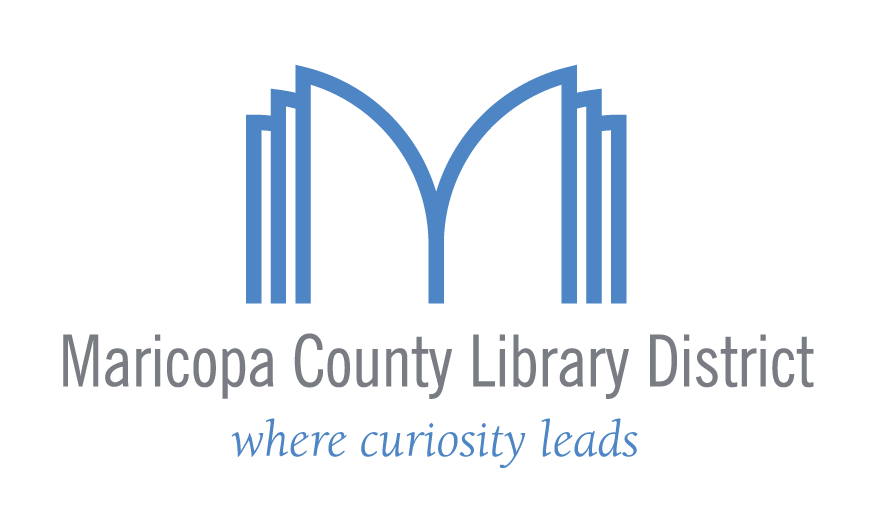 PHOENIX, Ariz. – Aug. 20 – Cindy Kolaczynski, Director and County Librarian for Maricopa County Library District, has announced her intention to retire on September 1, 2020. Directly following her retirement, current Deputy Director Jeremy Reeder will step into the role of Director.
Kolaczynski has worked for Maricopa County Library District (MCLD) since 2004, moving into the role of Director and County Librarian in 2011. Most notably during her time with the library district, she has collaborated with local municipalities to implement the countywide Library Assistance Program, eliminated overdue fines, implemented countywide Summer Reading Program software, and effectively spearheaded new ways to ensure safe access to library services during the COVID-19 pandemic.
"Cindy has been a constant champion for the library district and for the communities we serve. Her commitment to innovation, engagement and customer service has shaped MCLD into the nationally-recognized library district it is today," said Maricopa County Board of Supervisors Chairman Clint Hickman, District 4. "I am confident the appointment of Jeremy Reeder as Director will continue Cindy's vision and lead to an even brighter future for the district."
Jeremy Reeder has over 20 years of professional experience as a librarian, including 13 years of executive level management experience. He started at Maricopa County Library District in 2004 as the Staff Development Manager. In 2006, he began working in Branch Operations before stepping into the role of Deputy Director in 2011.
"I've seen Maricopa County Library District transform into an innovative organization that is responsive to the communities we serve," said Reeder. "It is an honor to continue leading the district as the 'community front porch.'"
During his time with MCLD, Reeder has overseen operations for all library branches and has assisted with the planning and execution of all major projects over the last 15 years, including implementing the "Deweyless" classification model, improving collection management to a circulation of nearly 10 million physical and digital items annually, and the creation of the "one-desk" customer service model. His experience has led him to speak nationally for the American Library Association, the Public Library Association and statewide at the Arizona Library Association.
"For 16 years, I've had the honor of working alongside Jeremy to provide outstanding library service to Maricopa County residents, "said Kolaczynski. "I have every confidence that Jeremy will continue to lead the district in innovative, collaborative and inspiring ways."
For interviews or media appearances, please contact Samantha Mears at (602) 577-3497 or samanthamears@mcldaz.org. High-resolution library images are available for download at mcldaz.org/news.
ABOUT MARICOPA COUNTY LIBRARY DISTRICT:
The Maricopa County Library District (MCLD) is a special taxing district that runs 18 libraries countywide. MCLD inspires curiosity, encourages discovery and exploration of new worlds, and helps residents reconnect with their community. In 2019, MCLD held more than 6,700 events for all ages, nearly 83,000 children and adults participated in the Summer Reading Program, and 2.9 million customers visited an MCLD library. Maricopa County and Queen Creek residents and property owners get an MCLD library card at no cost. For more information, visit https://mcldaz.org.