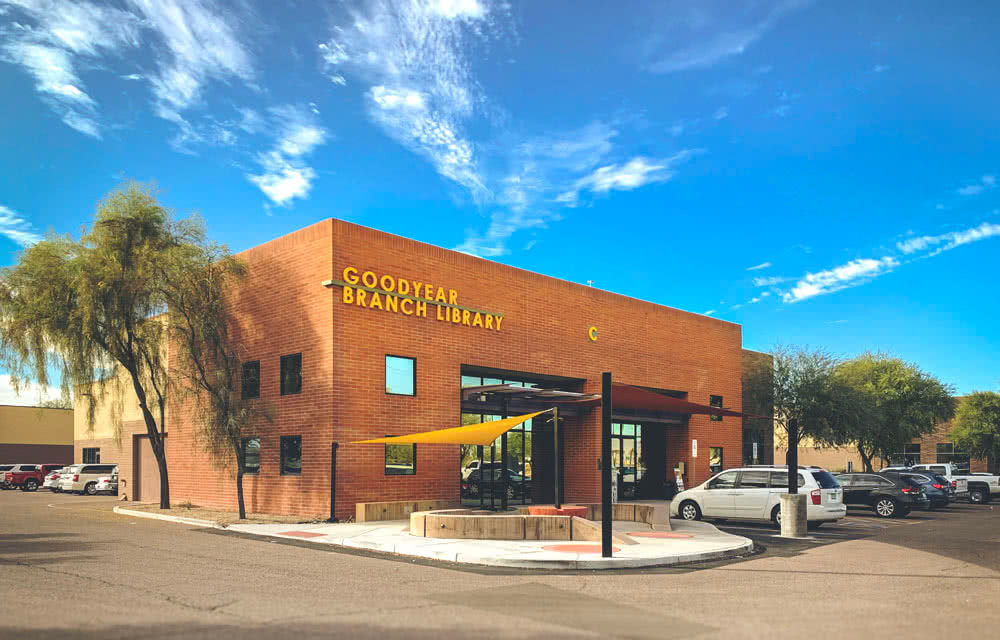 Goodyear Library
Map
Our address:
14455 W Van Buren St, C-101
Goodyear, AZ 85338
+1 602-652-3000
Our current operating hours are:
Mon – Sat 10 am – 5 pm
Sun Closed

We're Moving! The library's hours during this time will be*:
Tuesday, June 28 – Thursday, July 21 Monday – Saturday, 10am to 5pm - Open for Limited Library Services
Starting Friday, July 22 – Current Library Location Closed
*Schedule subject to change
Library Information
The Goodyear Library, located in the Municipal Complex on Van Buren St., opened in January 2014. There is a dedicated Children's Area with age appropriate activities and 4 computers just for kids. Teens also have a space just for them with an area to be with friends, or enjoy something from our selection of teen materials. The library offers 9 public access computers for adults and teens, and two early literacy computers (AWEs) for the kids, and a 30 minute fast track computer for visitors without library cards. The library offers programs for people of all ages in the large Community Room.