Aguila Library Bringing 3D Printing Technology to Local Youth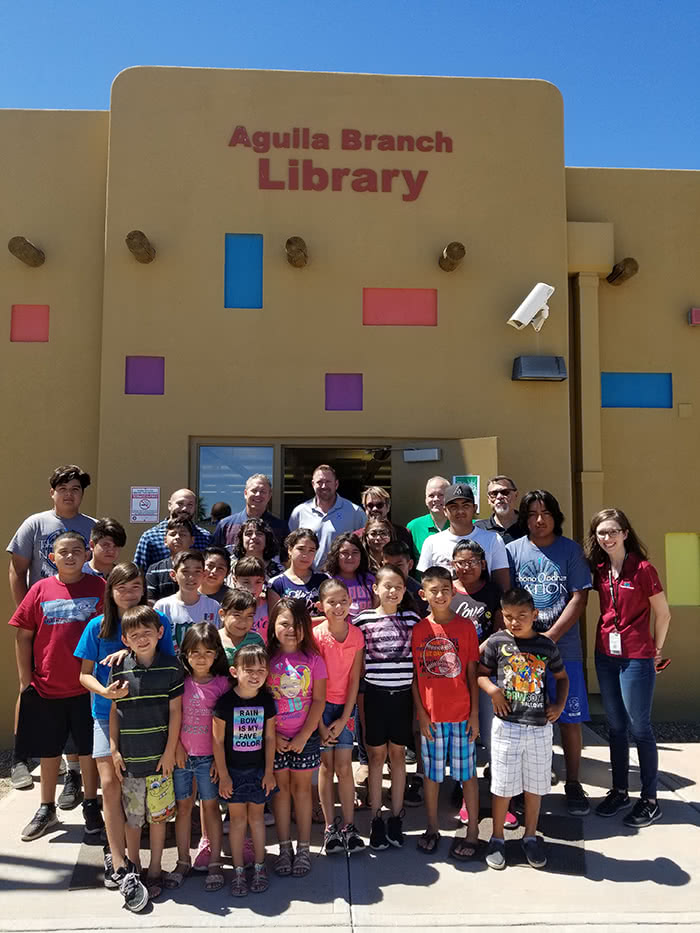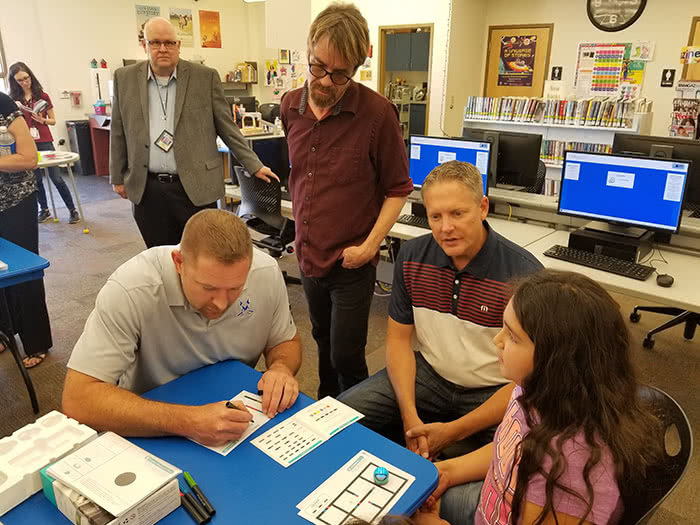 AGUILA, Arizona — June 27, 2019 — Aguila Library, part of the Maricopa County Library District (MCLD), has been given a $10,000 grant by Freeport-McMoRan's Bagdad operation to connect hundreds of youth who visit the rural library each year with new and expanding technology. In particular, the grant will focus on 3D printing and Science, Technology, Engineering, and Math (STEM) programming. The partnership also includes Aguila Elementary, Fire Department, Eagles Roost Airpark, and Martori Farms.
"Introducing cutting edge technologies will provide an enriching, important learning experience to youth who have extremely limited access," said Maricopa County District 4 Supervisor Clint Hickman. "This project will give a rural, agricultural group further access to STEM and innovative learning. We are grateful to Freeport-McMoRan for this assistance in our community."
"These types of projects are focus areas for Freeport-McMoRan," said Justin Cross, Freeport-McMoRan's General Manager for Bagdad. "Education and workforce training, particularly in the rural areas where we operate, is a significant focus of our community development and investment program, as we know a high-quality education is key to preparing students for college and career. We're so pleased to partner with the Aguila Library and MCLD on this project to focus on STEM education and help ensure students who visit the Library each year have access to the latest learning tools."
William Dudley, Aguila Library Manager, said as many as 20 youth visit the library each day.
"Many low-income families lack the opportunity to use various technologies in their homes," Dudley said. "We cannot match money available to many schools but, thanks to this grant, we can expand educational opportunities and STEM related programs that our community needs.
"Our teens are interested in engineering; they don't just want to draw items, but want to work with their hands to create them," Dudley said.